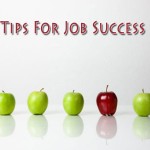 Ritesh approached me for guidance on his career and job success. He was facing a tough time at work. Due to dissatisfaction at work, he was also cultivating stress and this was slowly growing towards depression. Ritesh had come to me through a common friend. The first time we met, he told me he is ...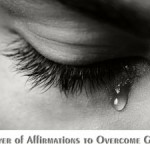 I have wondered about the next topic to write on and coincidentally a patient of mine, undergoing counselling sessions with me to overcome grief, called me to share her one of the experience. She was on a daily self-talk for last 15 days and something magical happened with her today. She told me the power ...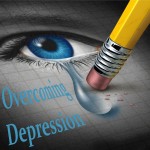 Recently I have been receiving lots of questions to be answered on Quora related to overcoming depression. I have tried to gather some of them here.  Would also suggest you to visit Quora and read these answers as it is a great platform to get resolution/answers to many unspoken issues we hesitate to talk or share ...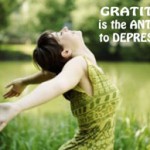 To be free from depression, gratitude aids in a big way. Gratitude is very simple yet most effective way to get rid of depression and feel happiness.   How does Gratitude help us to be free from depression? Once you make gratitude as the part of your life and follow it daily, you will see endless benefits coming ...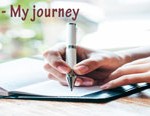 Gratitude is the quality of being thankful, show appreciation and full of the power of positivity. Since when I was a 10 years old kid, my mom always reminded me to be appreciative of the things I got and be thankful to the person who made it possible for me. That time, I used to complain ...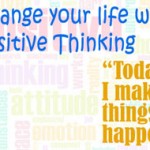 Change your Life with Positive Affirmations It is becoming challenging to stay positively connected to one's self where your surrounding is full of negative energies. Positive Affirmations helps positive thinking and self-empowerment for a positive change. You must begin with Self Love and Self Healing. Affirm daily "I Love, Accept and Approve of myself" endlessly whenever and wherever ...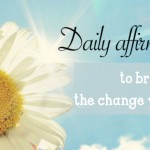 My Daily Affirmations The Lesson of my Life This is piece of writing is about the very initial days of my journey. Rather, I would say it is just before I started practicing daily affirmations to bring the change that I desired deeply. I can never forget those word my gym instructor use to tell me to ...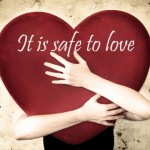 10 Affirmations for Relationships The loss As I have said in my earlier post, how negative thoughts took away my confidence and filled me with fear, it also affected my relationships. My relation with my parents and friends was screwed up. I lost the love of my life. I was getting away from my family. The love ...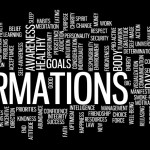 What you say to yourself! It's been long I haven't written anything. I have lost confidence in writing. The person who was known for writing long letters to friends, applications for government offices, diary of imagination, was lost. Why did it happen? Lack of confidence, fear, inferiority complex, comparison with others, I never knew what was it. I ...