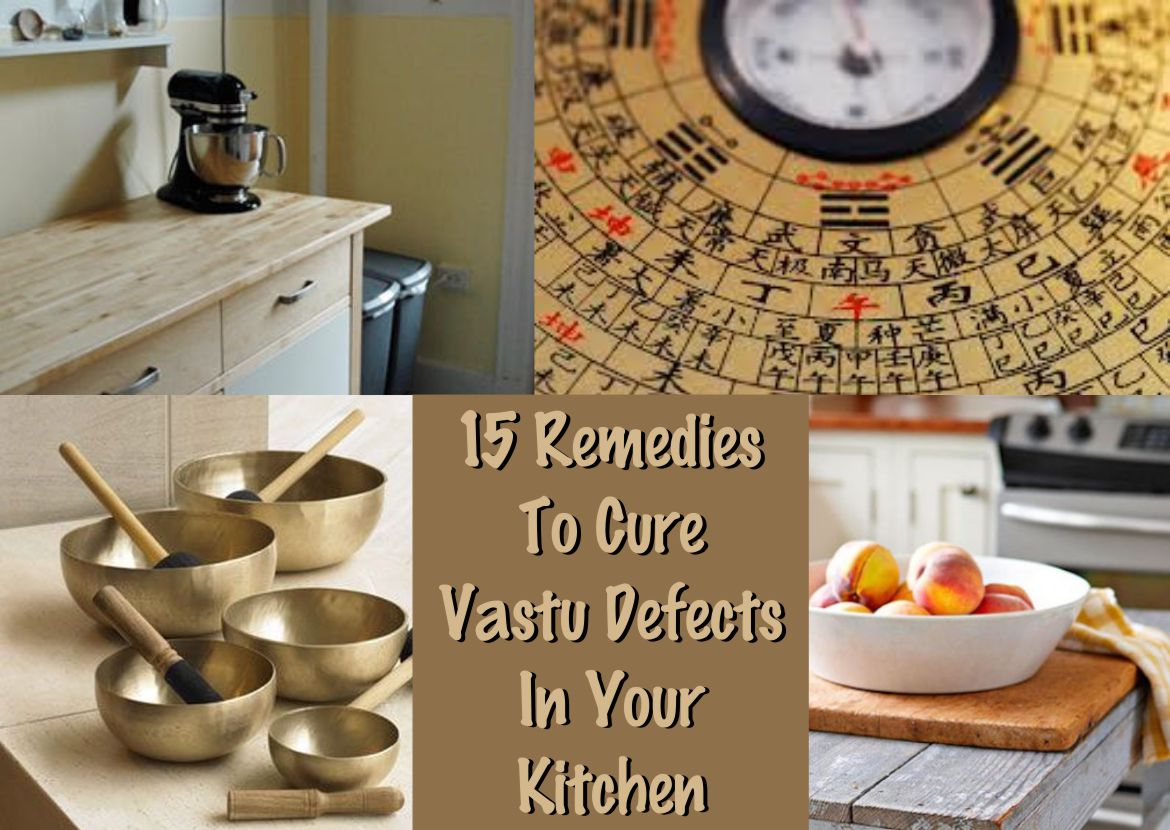 Before we begin with Remedies for Vastu Defects of Kitchen, it is necessary that you go through the below links to understand where am I coming from to this topic.
Continuing from understanding the Ill-effects of Vastu Non-Compliant Kitchen, let us now see how we can fix all the non-conformities.
It is so well said – "Prevention is better than cure." Ensure there are no sources of negative energies entering the home via the kitchen. To make it simple, I am listing some easy to carry out Remedies for Vastu Defects of Kitchen here. I would still recommend taking proper evaluation and guidance from a Vastu Expert as Kitchen is the most sensitive part of the house.
Easy Remedies for Vastu Defects of Kitchen
Placement of Kitchen should be in South-East of the House. If it is not workable, you can also choose to place it in East sector.
Avoid the placement of Kitchen in North and North-East. If it is in North or North-East sector, consult a Vastu Expert for rectification.
Avoid the placement of Kitchen above or below toilets and bedrooms.
Place the platform in the East or SE of the Kitchen.
While cooking the cook must make sure to face towards East.
Keep the burner few inches away from the wall.
Placement for Sink is ideal in Northeast sector.
Drinking water should also be placed in North-East direction
Use the South and West sector of the Kitchen to keep food grains. Keep as much as you can in these directions to make it heavy.
East and North sector should have light weight compare to West and South.
Preferred colours for the Kitchen are Orange, Yellow, Red, Dark Brown and Chocolate.
Place all electronic appliances on the South Wall of the Kitchen.
Preferred directions for the refrigerator are South-East, South, West or North. North-East should be avoided.
Avoid Black colour platform or cabinets in the Kitchen.
If you have a dining area in the Kitchen, it is advisable to have it in North-West or west direction. This is optional, as there are separate rules for the Dining area in Vastu Shastra.
These 15 Remedies for Vastu Defects of Kitchen will solve most of the problems and cure the energies generated from this area in the house. There may be situations which you are unable to rectify as per the remedies listed above. For them, I strongly suggest you consult a Vastu Expert.
I will also publish Remedies for Vastu Defects of Kitchen article in Hindi soon.
For any sort of clarifications of the product, orders, price, shipping charges, etc. or guidance and counselling, mail to [email protected] or call 09867-152220.  Follow me on Facebook for regular updates.
IMPORTANT NOTE: All the products sold by us are PROGRAMMED and ENERGISED to your specific intention and goals. The aim is to obtain highest potential positive results. As it is programmed it assures long-term life because only energised products have the capacity to generate energy for a short period. It requires repeated energizing. Programming eliminates this recurring activity.
Share This: