Vastu Tips for Kitchen for Health Luck
The kitchen is the Health sector of the house. The health of people living in the house is influenced by the placement of kitchen and the arrangement of things in the kitchen. These are quick Vastu Tips for Kitchen to make sure good health of the family members in the house.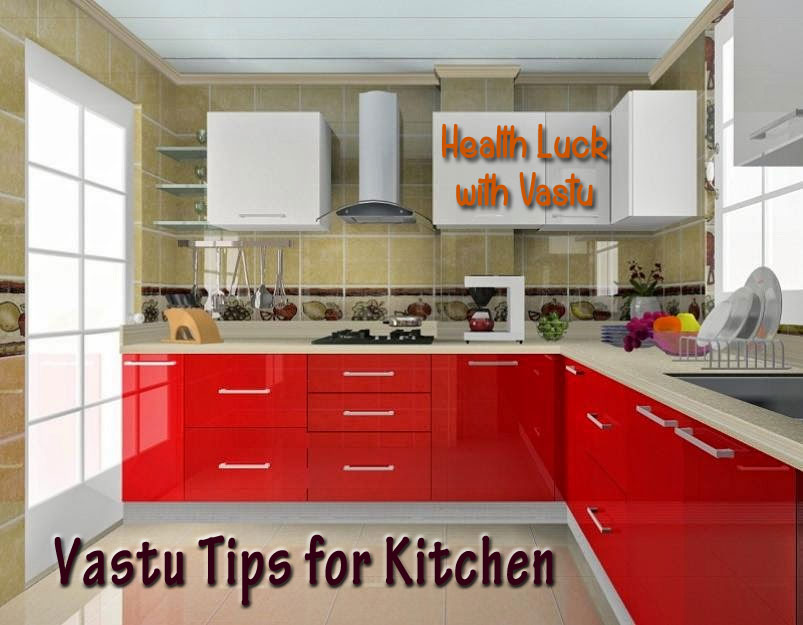 Some of the Vastu Tips for Kitchen may not be feasible to carry out for a functional kitchen but with proper guidance from a qualified Vastu Consultant, it can be rectified using Vastu instruments and minor changes. Demolition or reconstruction is not required. There are many techniques like Colours, Crystals, Pyramids, 5 Elements Balancing, etc which can avoid demolition or heavy expenditures to have a Vastu compliance kitchen. You can read one of the earlier posts on Vastu for the kitchen to understand some of them.
Below are the 5 things you should make sure are not followed in your kitchen to ensure healthy living.
Quick Vastu Tips for Kitchen
No. 1 Water in the South – This is one of the most important things to note. South is fire element directly influencing Health. Water in south direction will result in poor health of the people living in the house. They may suffer from diseases like poor immunity, chronic diseases, deteriorating health, blood pressure, hypertension, etc.
No. 2 Stove in the North – North is the finance sector and Water elements rule this direction. Stove resembles fire. Fire evaporates Water. Stove in the North direction indicates a financial loss, poor financial condition, unnecessary expenditures, lack of savings, etc.
No. 3 Sink and Stove on the same Plane – Ensure cooking stove and sink/drinking water pot are not on the same platform. Fire and water are opposite elements. They should not be placed on the same plane. Ideal placement of sink/water is NE and cooking stove is East.
No. 4 Food Grains / Eatables in SW – As per Vastu, SW direction is for Kama (Physical Relationship, Fertility, new birth/Maternity) ruled by Rahu. Legs of Vastupurush is placed in this direction. Placement of eatables in this direction spoils the nutrition of the food which directly impacts the health.
No. 5 Beam above the Cooking Area – Beam creates stress and is harmful to health. Beam above the cooking areas affects the health and mind of the person using this area. Cooking in stress results in food with lots of negative energy directly affecting the health of the consumers.
These 5 Vastu tips for Kitchen will align the Vastu Energy and brings Health Luck in the house. They are quick and result oriented immediately after they are implemented. You can also read about Feng Shui for Kitchen using
You can also read about Feng Shui for Kitchen using an infographic –


Source: Partselect.com
For any sort of clarifications of the product, orders, price, shipping charges, etc. or guidance and counselling, mail to [email protected] or call 09867-152220.  Follow me on Facebook for regular updates.
IMPORTANT NOTE: All the products sold by us are PROGRAMMED and ENERGISED to your specific intention and goals. The aim is to obtain highest potential positive results. As it is programmed it assures long-term life because only energised products have the capacity to generate energy for a short period. It requires repeated energizing. Programming eliminates this recurring activity.
Share This: