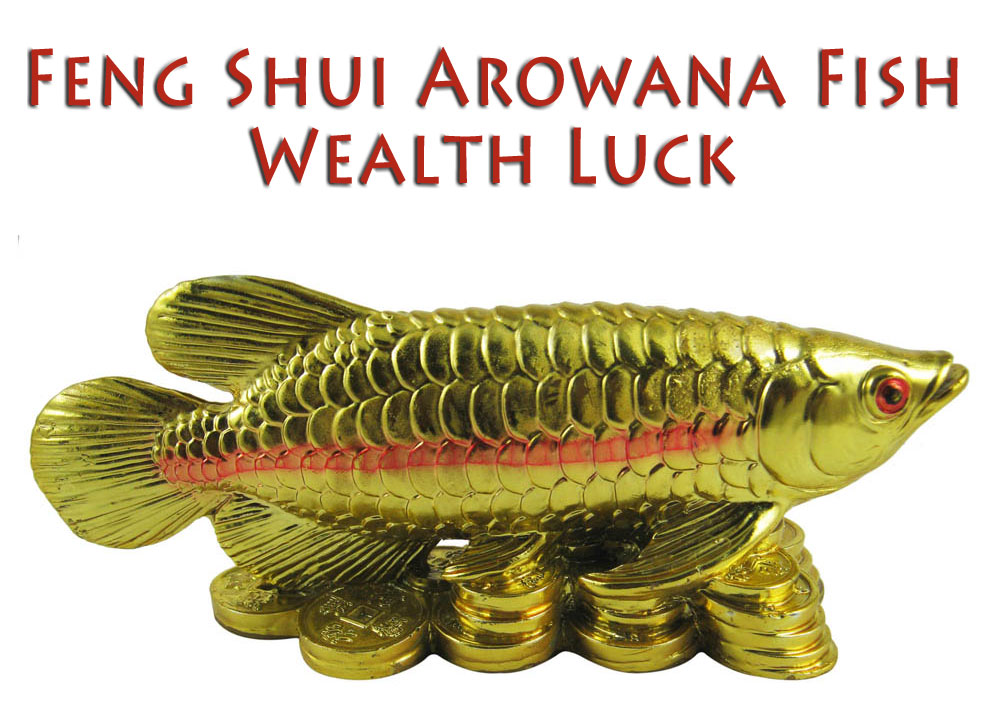 Arowana Fish is an Asian Fish found in SouthEast Asia. It is a freshwater fish. As Water is one of the Five Elements worked on in Feng Shui, this combination becomes more beneficial and draws Wealth Luck because of balanced Yin-Yang Energy.
Arowana fish is also commonly known as Dragon Fish in Feng Shui. It has scales on it which makes it look like a dragon. Arowana Fish is a source of Yang Energy and has the potential to draw prosperity, luck and money.
Arowana Fish needs fresh water and is bigger in size, it is very important to maintain the Fish tank clean and with fresh water on daily basis. The benefit of placing the figurine of a Feng Shui Arowana Fish eliminates the trouble of managing a real fish and a fish tank and it is easy to manage too.
Who can Benefit from an Arowana Fish?
Businessmen/women, Entrepreneurs, Professionals, Self-employed, Working people, aspiring for career growth, all can be benefited by placing around them.
Where and How to Place an Arowana Fish?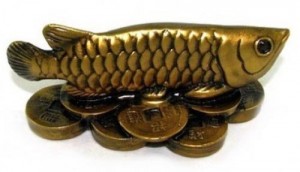 Arowana Fish can be placed at home or in the office or in your work space.
The ideal location for its placement is SouthEast sector of home or office. But It is also beneficial to use East or South direction.
It should not be placed in the bedroom and kitchen.
Ensure the figurine is well PROGRAMMED and ENERGISED while placing it near you.
For any sort of clarifications of the product, orders, price, shipping charges, etc. mail to [email protected] or call 09867-152220.  Follow me on Facebook for regular updates.
IMPORTANT NOTE: All the products sold by us are PROGRAMMED and ENERGISED to your specific intention and goals. The aim is to attain highest potential positive results. As it is programmed it assures long-term life because only energised products have the capacity to generate energy for a short period. It requires repeated energising. Programming eliminates this recurring activity.
Share This: