Tips to Boost your Career using Feng Shui Principals


Have you at any point in time experienced your career or growth in career has become stagnant even after trying harder? We all desire a fast growing career and boost in our growth as professionals. Here is the solution to give that push you desire for in your career.
Please keep in mind only implementing this solution will not help unless you working in line for what is required for the growth.
Feng shui has real good and effective ways to boost your career. North-West direction is for the career. So first, enhance your NW direction.
In Feng Shui, a horse is the symbol of speed and victory. Galloping horses are symbols to boost the career and professional growth. To achieve this push, Placing a picture or monument of a galloping horse in your workplace or at home is advisable. But there are few instructions to follow while placing it. You need to ensure it is not facing your back (as it is obvious it will push you on your back while running).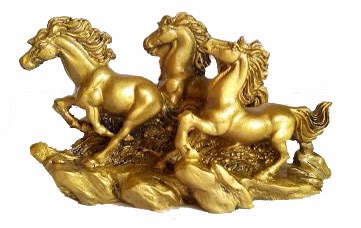 Boost your Career using Galloping Horse –
Place the horse such that it's back is in the North and facing South. If it is placed in the house, it should be coming inside the house. In the office, it should be placed on your side. Ensure it is not facing you directly.
There are many such things to consider while using a Galloping Horse. I recommend you to take proper guidance from an expert while placing it in your home or office. You can contact me for professional assistance via email at [email protected].
Share This: